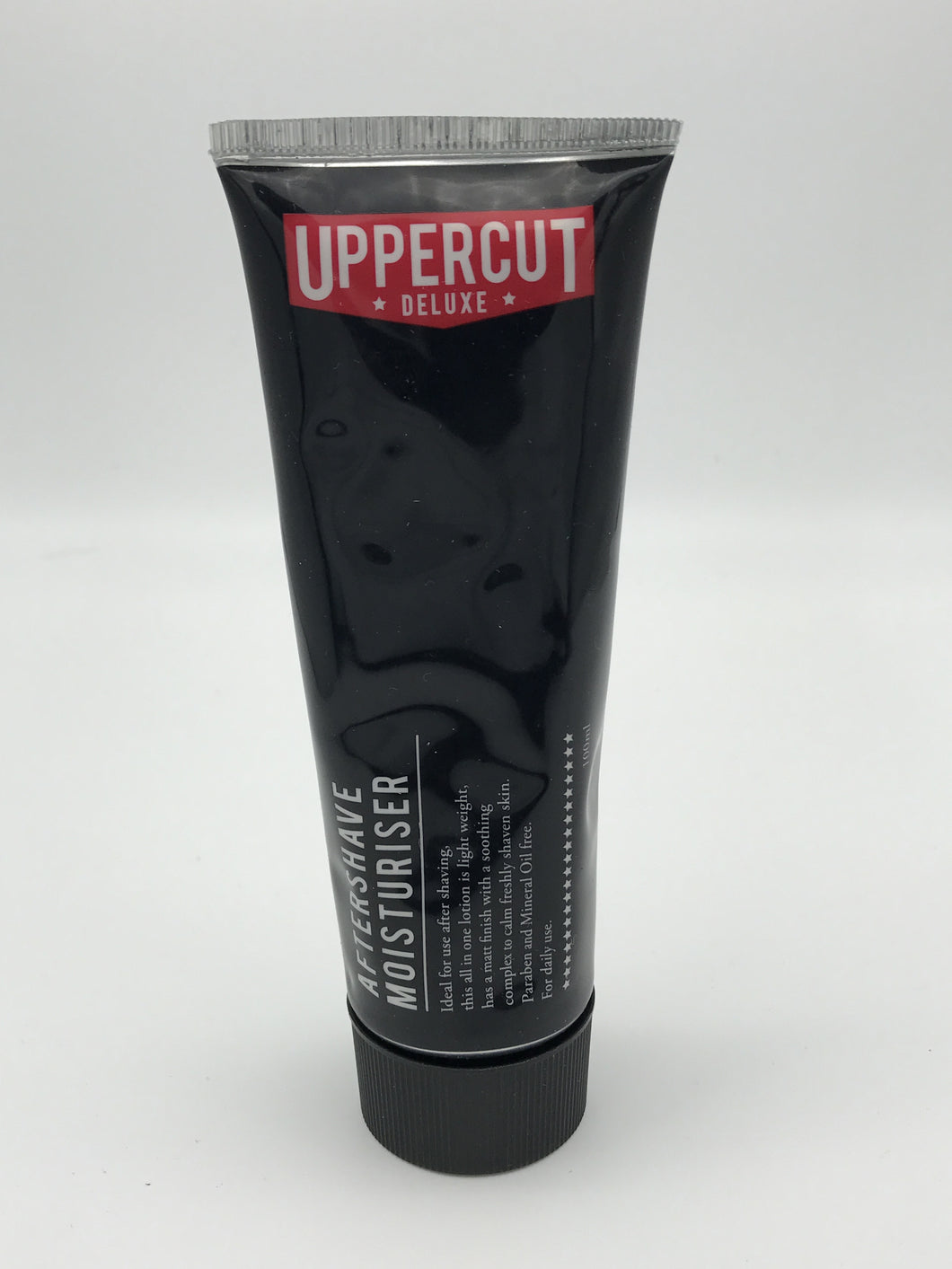 Uppercut Aftershave Moisturiser
Regular price $150.00 Sale
-Description:

Uppercut Deluxe Aftershave Moisturiser has been designed to perfectly compliment our Uppercut Deluxe Shave Cream as part of a daily routine for the kinda guy that just wants a good shave.

With low fragrance, these cream based products will simply leave your skin smelling clean and feeling fresh, ready for a squirt of your favorite fragrance.
This lotion nourishes your skin, minimizing oiliness and helping reduce the appearance of large pores over time. It leaves you with a no sheen, no fuss, matt finish.
-How to use:
After shaving with Uppercut Deluxe Shave Cream, apply liberally to recently shaved skin, rubbing in thoroughly for a matt finish. Suitable for normal or oily skin.

-Scent:Fresh

-Size:100ml

-Made in Australia