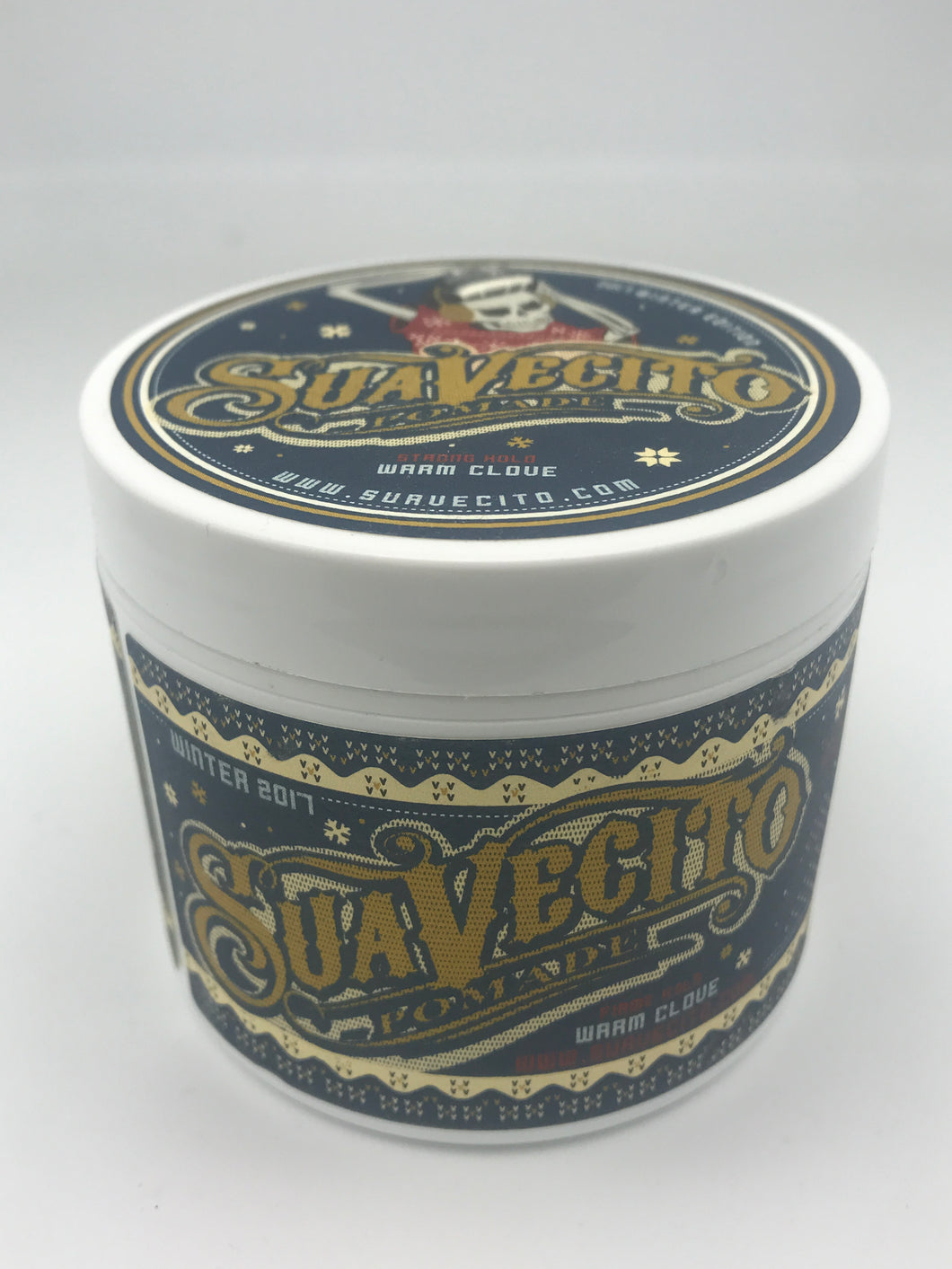 Suavecito Firme Hold Pomade (Winter Collection)
Regular price $105.00 Sale
Features:
Firme Hold is Suavecito's strong hold pomade. This water-soluble hair pomade holds even the toughest of thick hairs, and it has a masculine cologne fragrance. Use this stuff if you have wild or hard to tame hair.
Many different experiences will make up the whole. So, open it up and breath. The first thing you will encounter is the spicy cinnamon blend that will wake you up. As you keep breathing it in, the spiciness of the cinnamon drifts away (but doesn't hide entirely) giving way to sweet vanilla bean, smooth clove and nutmeg. And at the end of the journey you are rewarded with a pleasantly warm and sweet finish. The winter months suit this fragrance best and we made it to compliment smoky, musky and sweetly scented colognes, aftershaves or balms.

-Level of Holding:⭐️⭐️⭐️⭐️ (5⭐️is the highest)

-Level of Shine:⭐️⭐️⭐️

-Level of Soft > Hard:⭐️⭐️⭐️⭐️

-Water Based/Water Soluble/Oil Based

-Scent:New Warm Clove fragrance

-Size:4oz

-Made in U.S.A.