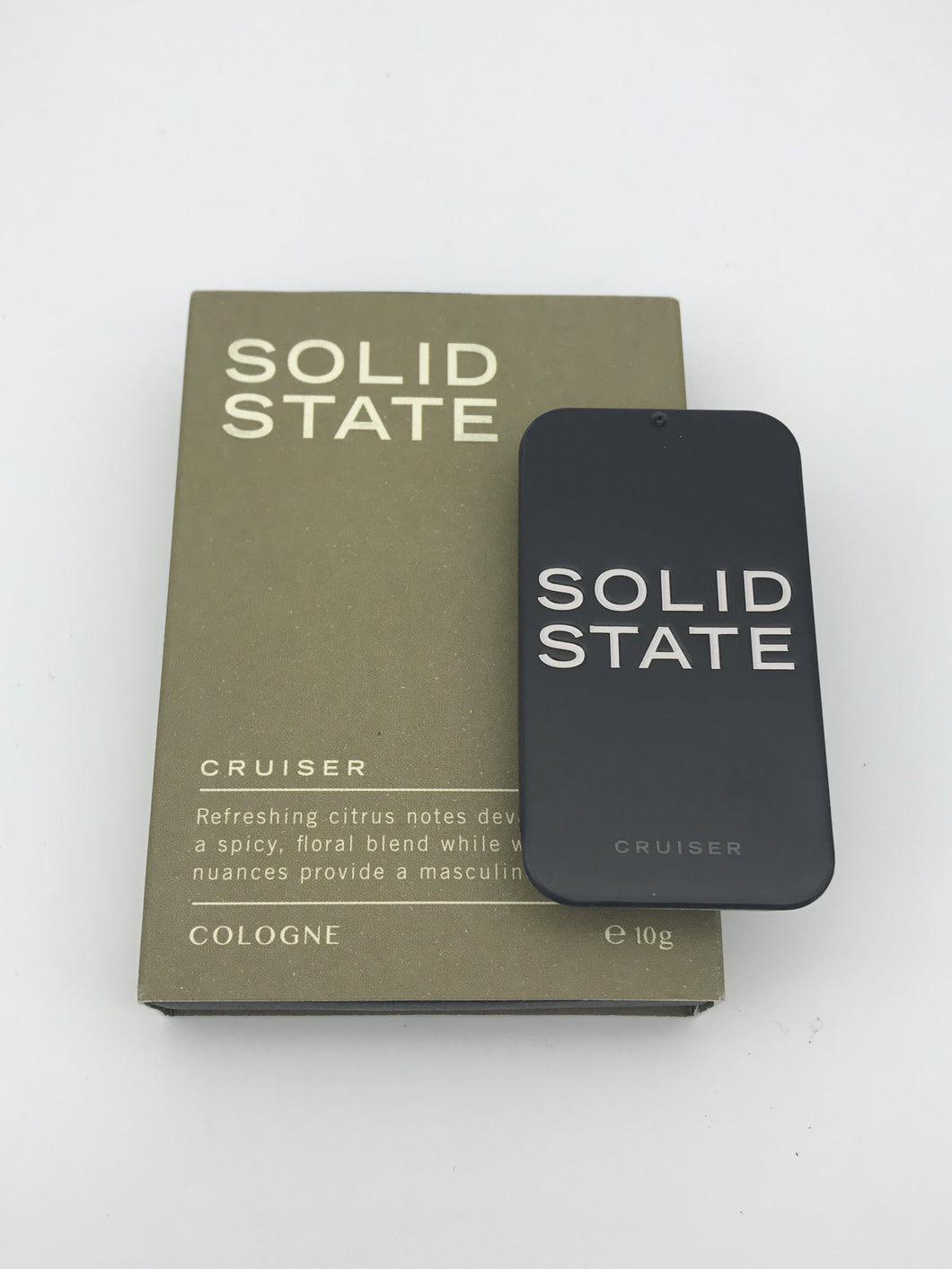 Solid State - Cruiser
Regular price $165.00 Sale
-Features:
Solid Cologne is a portable alternative to traditional spray cologne. Our fragrances use a wax medium which means they can stay small enough to carry without having to compromise on durability. Solid cologne is completely shatter proof and airport security will have no issues letting this onto any flight world wide.
-Scent:
Cruiser is a rebellious scent, evoking at once a sense of luxury with a contemporary edge. It opens with a blend of exotic citrus that develops into a spicy, floral bouquet of orange tree blossom, jasmine and ginger. The base of woody notes provides a masculine impression.
-How to use:
STEP 1:

Slide open your tin.

STEP 2:

Gently massage the balm with 1 or 2 fingers - Digging a hole isn't advised but hey, whatever floats your boat.

STEP 3:

Apply the cologne to your pulse points, wrists, neck, behind your ears and you can also put some at the top of your chest. Be mindful that you don't need too much, everyone is different so start with small amounts and increase if necessary.
-Size:10g
-Made in Australia