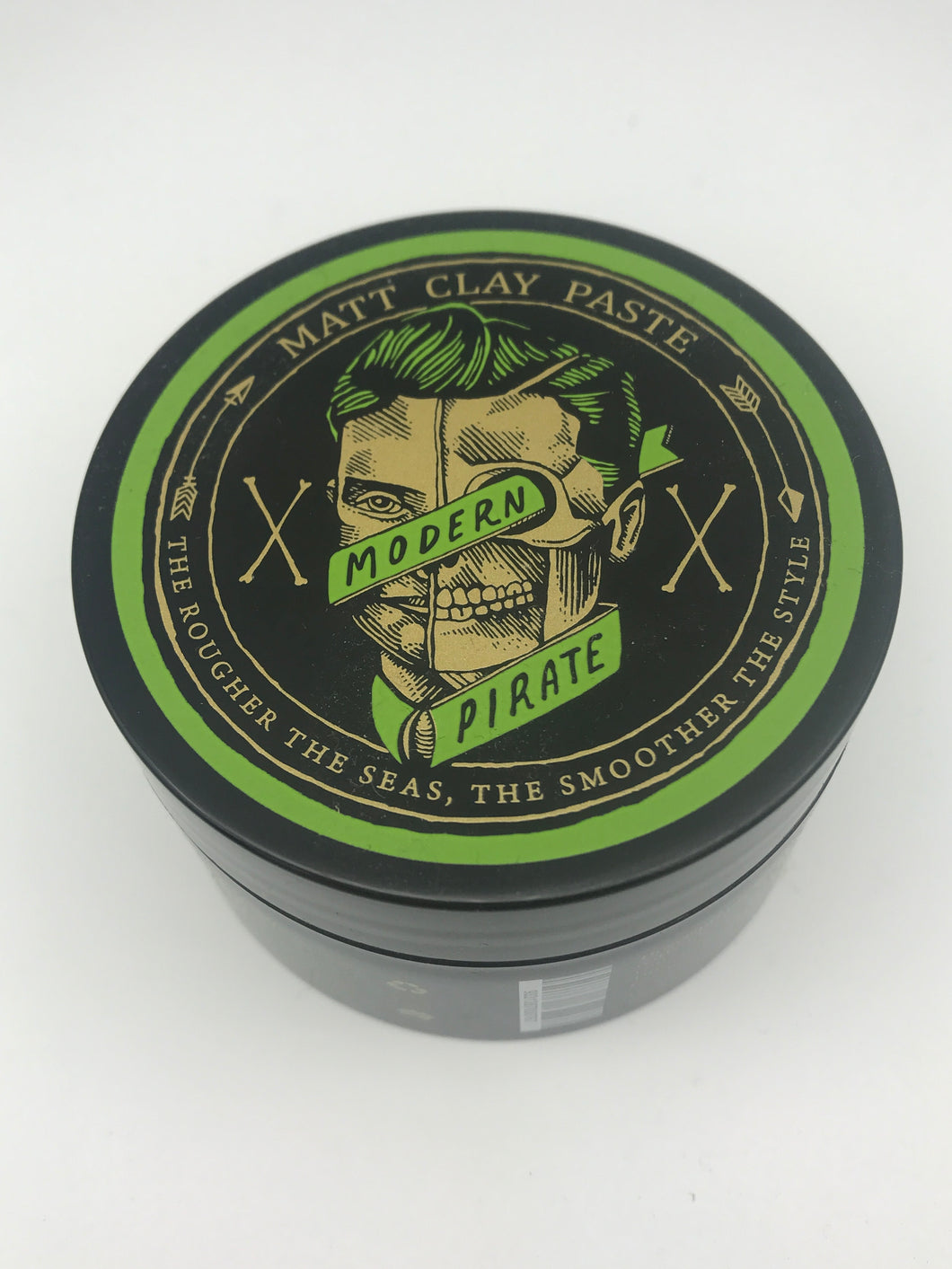 Modern Pirate Matt Clay Paste
Regular price $185.00 Sale
-Features:
The Matte Clay Paste is a versatile no-shine styling product for those desiring a natural, no fuss finish. This product provides a light to medium hold and is great for "messy" beach hair styles as well as groomed sophisticated looks.
Matte clay paste will dry in light and thicken,moisturise and also add volume without weighing down the hair.
Naturally enhanced with Kaolin Clay,Lemon Peel Wax and Sunflower Seed Wax to help maintain hair and scalp health.
Enjoy the simple convenience of rinsing out this water soluble product clean and easy. With its clean fresh citrus and tobacco leaf scent and traditional "matte" finishing you can cut loose and keep it together.
-Level of Holding:⭐️⭐️⭐️⭐️ (5⭐️is the highest)

-Level of Shine:-----------
-Level of Soft > Hard:⭐️⭐️

-Water Based/Water Soluble/Oil Based

-Scent: Cinnamon

-Size:3.4oz

-Made in Australia