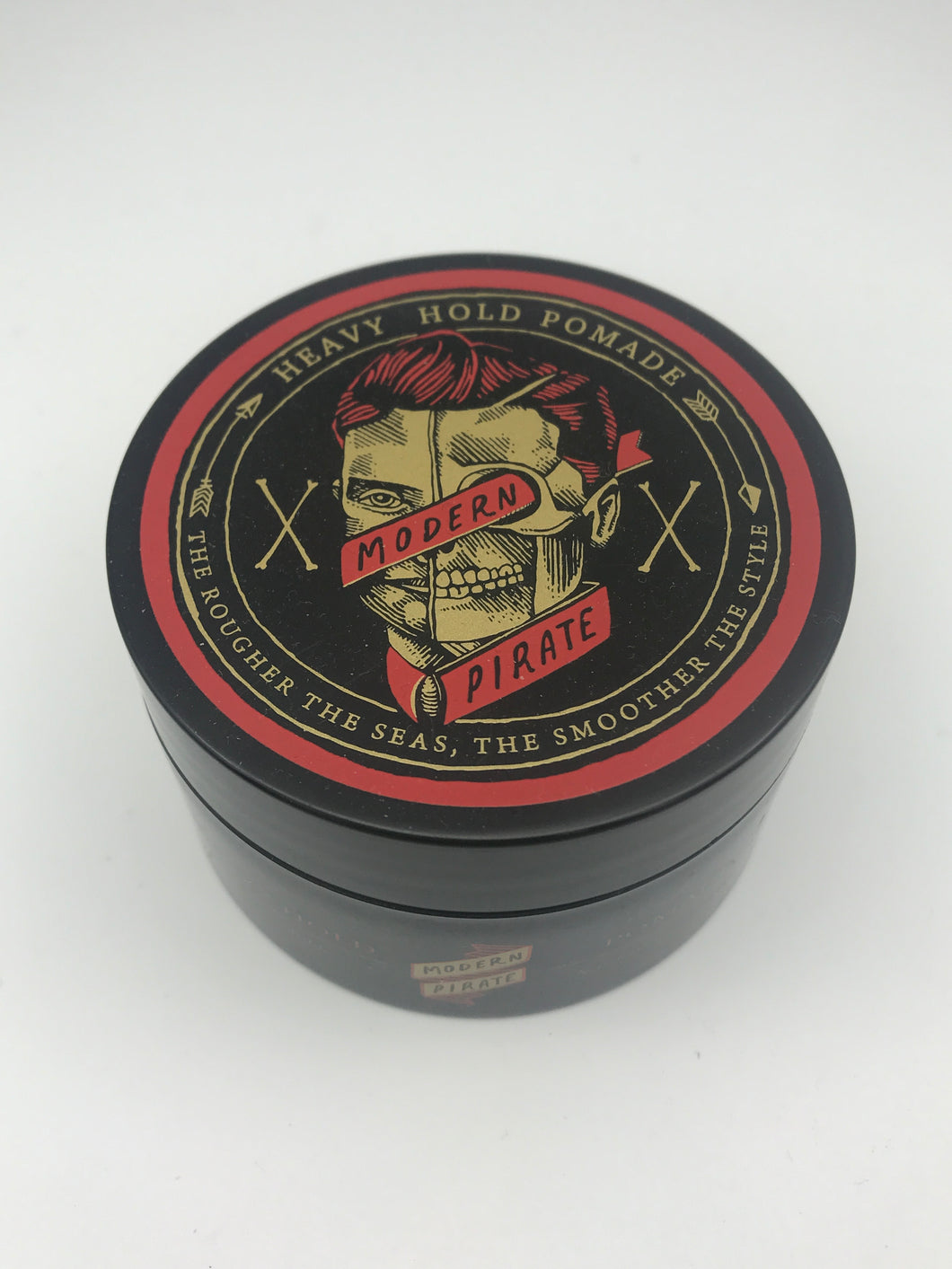 Modern Pirate Heavy Hold Pomade
Regular price $185.00 Sale
-Features:
The barber grade Heavy Hold Pomade is a water soluble pomade designed for harder to manage hair. With a little more weight and tack than our Superior Pomade this product will hold most styles firmly in place and provide a strong long lasting hold with a light feel.
Flexibility and hold strength can be easily adjusted by the amount of water in your hair and can also be reactivated and re-styled with a small amount of water throughout the day. Extra strong holds can be achieved using a generous amount on dry hair while looser lighter holds can be achieved with damp hair.
Naturally enhanced with Pomegranate Seed Extract and Vitamin E for scalp and hair health.
 
-Level of Holding:⭐️⭐️⭐️⭐️⭐️ (5⭐️is the highest)

-Level of Shine:⭐️⭐️⭐️

-Level of Soft > Hard:⭐️⭐️⭐️⭐️⭐️

-Water Based/Water Soluble/Oil Based

-Scent: Rose

-Size:3.4oz

-Made in Australia